Welcome Back!
Posted August 17, 2021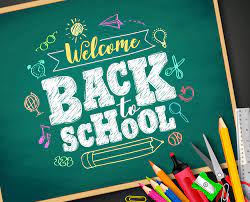 Hello KCAA Secondary Community!
We are one week away form the start of the 21/22 school year! It is exciting, it is energizing and I am sure it is still making some folks nervous. 6th grade and 9th grade academies were great these last few weeks. But now, we get going. I completely understand many of you have been worried about safety and health measures but please know we as a school and DPS as a district will do our best to ensure the kids are safe. Just a few items:
School starts at 8:50 am on Monday 8/23.
We will direct students to pickup schedules at certain locations when they arrive. If you use IC to print your schedule, please wait until Friday evening to do so.
We will still be using masks to start the school year per district direction.
The school day will end at 3:50pm.
We hope to slowly get back to doing what we love here at KCAA which is display and perform! We are still need a bit more confirmation time but we are receiving positive messages that we can have performances in our theater. 
Note- If you have not yet completed registration verification for your student, please contact the Main Office for assistance. We have to ensure that all students who are with us are verified in the Infinite Campus system which assures we are properly funded. 
Can't wait to see kids in a week!
Peter Castillo
Principal
Kunsmiller Creative Arts Academy