(UPDATED) Testing Week 4/12 – 4/16
Posted April 7, 2021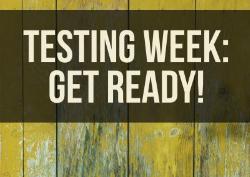 Hello KCAA Community!
I hope everyone had a great spring break as we look towards the end of a most complex school year! Next week we will begin our testing schedule. Below is AN UPDATED link to the schedule for all secondary (Grades 6-12) students.
We are only scheduling in-person testing, all other students (remote, opt outs…) will have Asynchronous work from their teachers when not testing and will stay remote for the week.
If you have questions, please contact either Mr. Delaney john_delaney@dpsk12.org (for CMAS- MS)
or
Ms. Erickson. lindsay_erickson@dpsk12.org (for PSAT/SAT- HS).
Peter Castillo
Principal
Kunsmiller Creative Arts Academy