Culinary Club Thursday 12/17
Posted December 15, 2020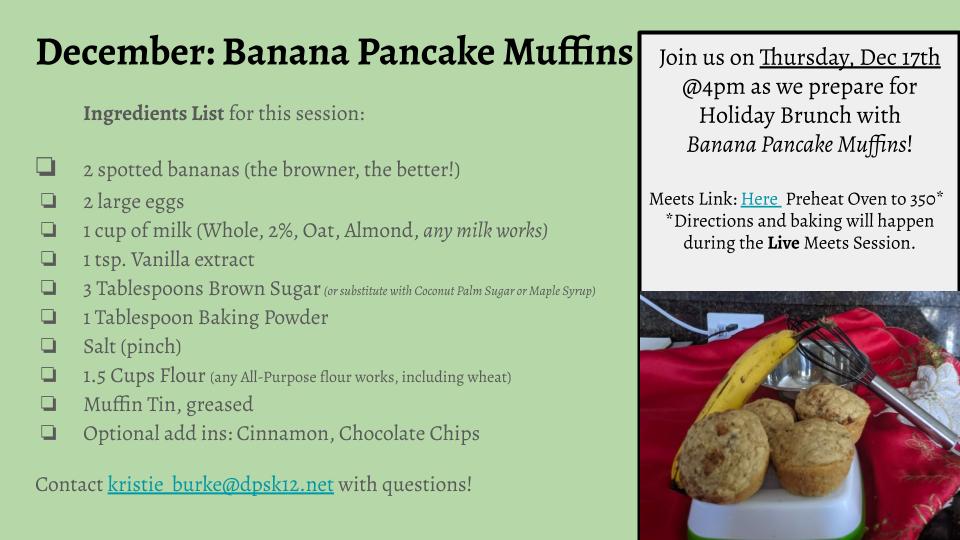 Join the Culinary Club from the comfort of your kitchen for the last bake-off of 2020!
The KCAA Culinary Club's December Baking Adventure will happen on Thursday December 17!
All KCAA community members are invited, teachers, too!
We often have whole families on these sessions!
The gist: students get the ingredients list ahead of time, but the directions won't come until the day of the session. We mix it up and pop it in the oven together- and there is even enough time to bake and sample the end product!
This month's theme: Holiday Brunch. Recipe is for Banana Pancake Muffins (they freeze well and are a favorite in the Burke household)!