End of Semester Art Show!
Posted December 7, 2020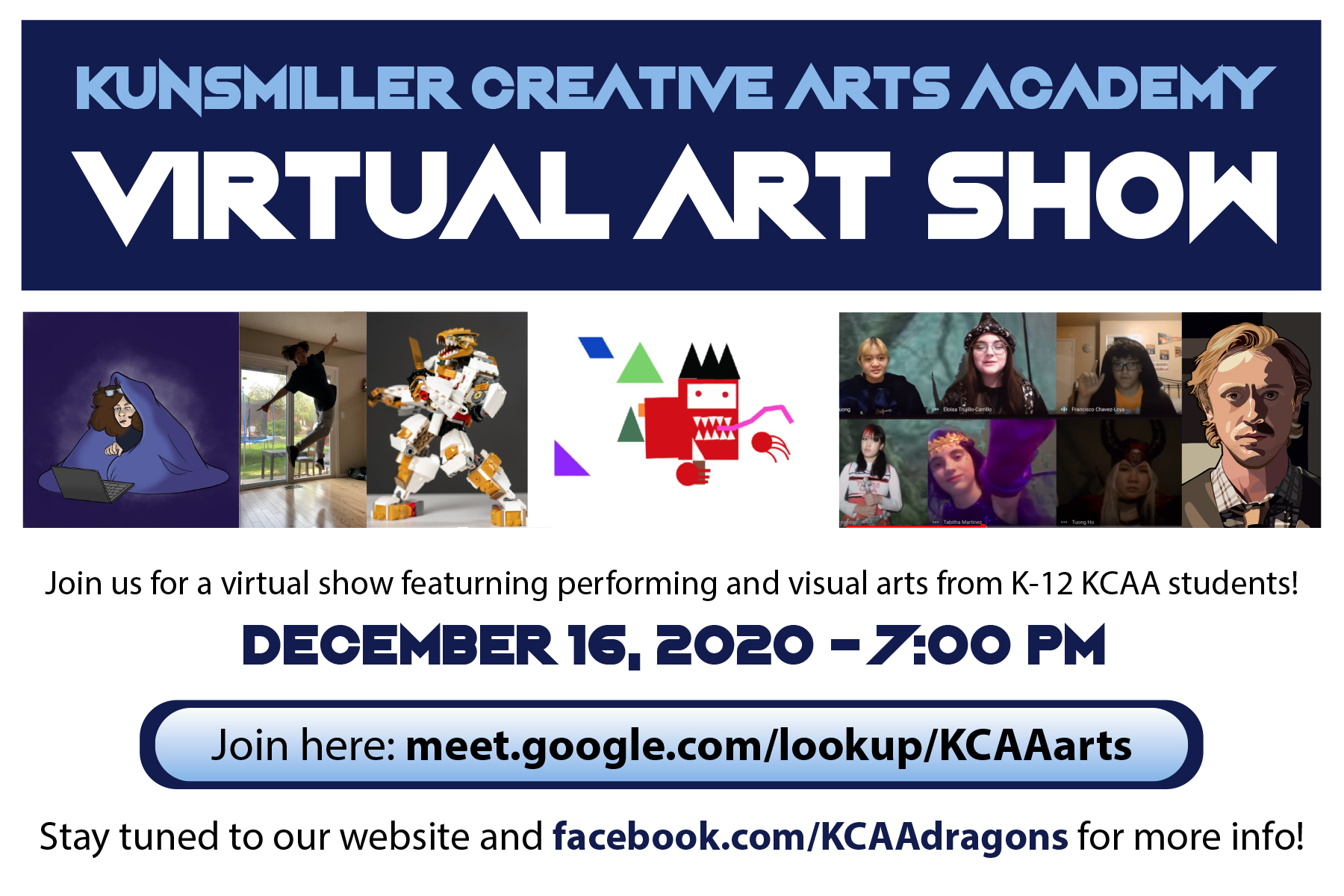 The Show Must Go On!
Join the entire KCAA Community in celebrating student creativity on Wednesday, December 16 at 7:00! We will showcase K-12 visual and performing arts from various classes this fall.
We will join in a Google Meet at 7:00 to congratulate the artists and share the link to the movie, which you can link to your big screen and sit back & enjoy the show!