Online Registration (Annual Family Update)
Posted July 24, 2020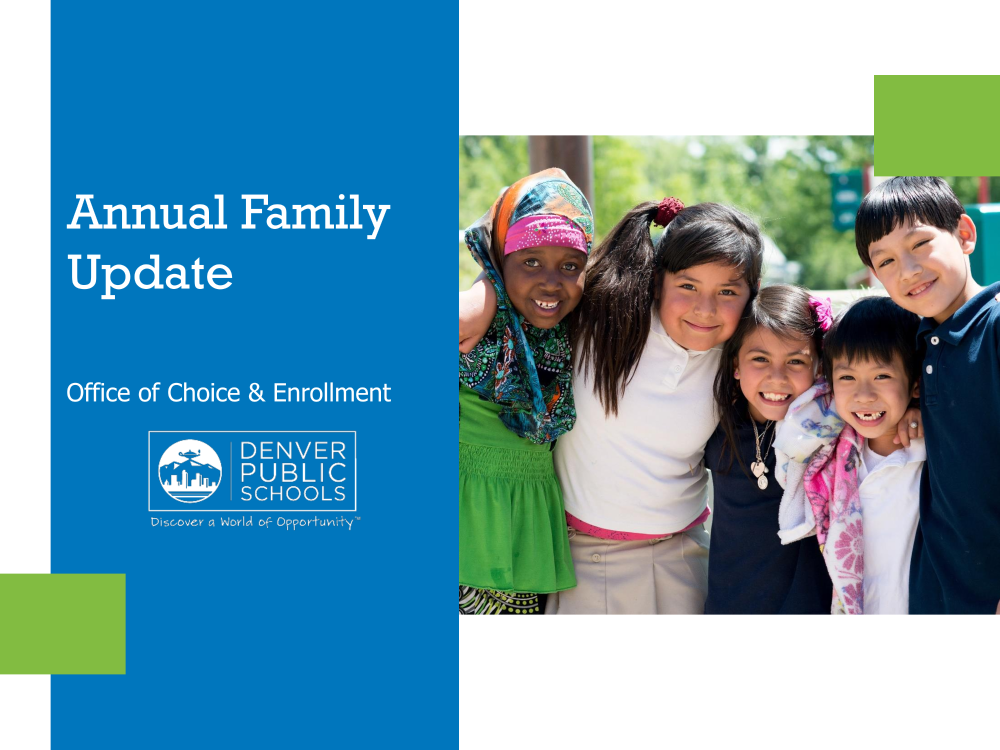 Dear KCAA Families:
Annual Family Update (registration) is open! Save time during fall registration by quickly updating your student's information online this summer. All information for current students must be verified with DPS every year. In order to participate in the online Annual Family Update, you must have an active DPS Parent Portal account. Take action now to sign up, or to check that your account is active and ready! To create a Parent Portal account, you can go to myportal.dpsk12.org and click on Create an Account. As a reminder, the person creating the account must be marked as the guardian for a student that is actively enrolled in a DPS school. To set up the Parent Portal account, you must have an active email address, your student's ID number, and your student's date of birth that is on file. You can access student ID numbers by searching for it here:  studentidretrieval.dpsk12.org/. If you already have an active Parent Portal account, but cannot remember your Parent Portal username or password, the myportal.dpsk12.org site provides self-service actions where you can retrieve that information. To retrieve username or password, in the Parent Portal site, under the blue " Log In" button, you can select Forgot Username, or Forgot password (Parent) as needed.
++++++++++++++++++++++++++++++++++++++++++++++++++++++++++++++++++++++++++++++++++++++++++
Actualización Familiar Anual se reabrira el 27 de julio. Ahorren tiempo durante las inscripciones de otoño al actualizar rápidamente la información de su estudiante en línea este verano. Toda la información de los estudiantes
actuales debe verificarse anualmente en DPS. Para participar en la Actualización Familiar Anual en línea, deben tener una cuenta activa en el Portal de Padres de DPS. ¡Tome accion ahora para crear su cuenta o para verificar que su cuenta esté activa y lista! Para crear una cuenta del Portal de Padres, puede ir a myportal.dpsk12.org y hacer clic en Crear una cuenta. Como recordatorio, la persona que crea la cuenta debe estar marcada como tutor legal de un estudiante que está matriculado en una escuela de DPS. Para crear una cuenta de Portal de Padres, debe tener un correo electrónico activo, el número de identificación escolar de su estudiante (Numero de almuerzo) y la fecha de nacimiento de su estudiante que está en el archivo con DPS. Para encontrar el número de identificación escolar de su estudiante, puede acceder al sitio web y buscarlo aquí: studentidretrieval.dpsk12.org. Si usted ya tiene una cuenta activa del Portal de Padres, pero no puede recordar su nombre de usuario o contraseña del Portal de Padres, el sitio web myportal.dpsk12.org proporciona acciones de autoservicio donde puede recuperar esa información. Para recuperar el nombre de usuario o la contraseña, en el sitio del Portal de Padres, puede seleccionar Olvidé mi nombre de usuario u Olvidé mi contraseña (Padre) debajo del botón azul que indica Ingresar.