Matthew Silvas
Restor Justice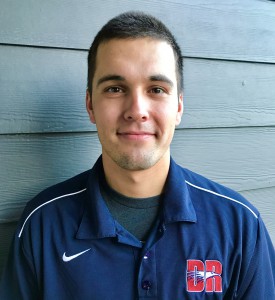 Email:
Matthew_Silvas@dpsk12.org
Phone:
x40221
Department(s):
RIO Room 202
I am the new RJ Coordinator for MS/HS and I am looking forward to getting to know both
you and the students for this school year!
I graduated from Colorado State University in May of 2017, with a Bachelor's in Political
Science and a minor in Criminology. I am a Colorado native with a love of camping, the
Rocky Mountains, acoustic guitar, and basketball. My passion is in helping kids become
young adults and I have had a decent amount of experience helping student-athletes
develop their basketball talents as well as understanding that there is a life after basketball,
helping resolve off-the-court issues they come across. I am currently pursuing my Master's
in Public Administration at Rutgers University and I am very excited to work here and learn
as much as I can from both my fellow RIO staff and you all as well! Let's have an awesome
year!